Meet Erika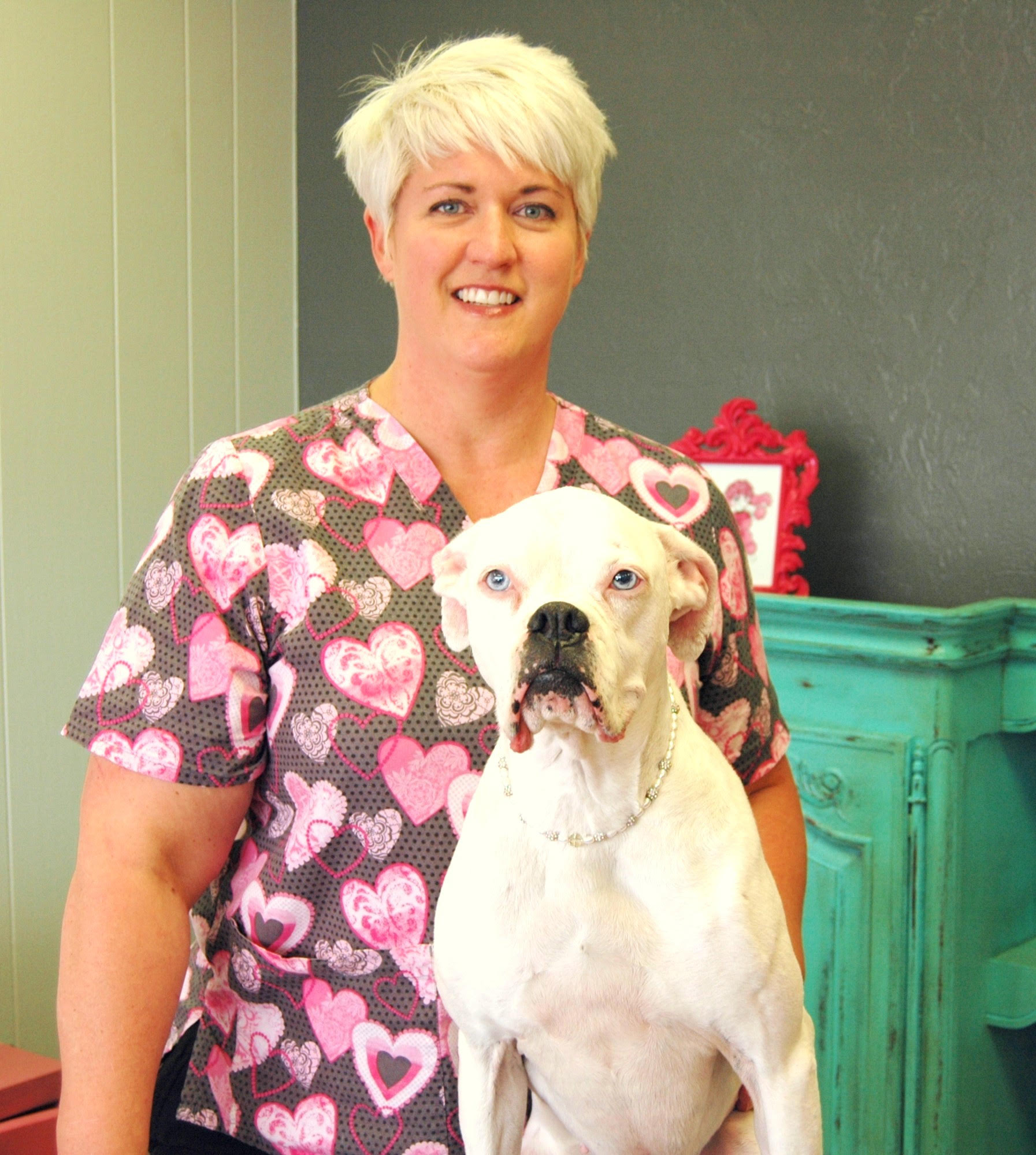 Erika & Pearl
Hi all, I am a professional pet stylist with 21 years experience. Let me transform your furry companion using safe, humane techniques. Dogs and cats are welcome.
Growing up I wanted to practice veterinary medicine so I went to work for Dr. James Posey, DVM, at Yukon Hills Animal Hospital in 1990. Shortly thereafter I realized it wasn't for me but I did have an interest in grooming after observing their groomer. I started my training in 1995 and have been one of the lucky few to love their job ever since. I have recently started a new chapter by becoming self employed. This allows me more freedom for scheduling more at your convenience and one on one attention with your furry companion.
Services
Refer a friend and get $5 off your next full service grooming!
When your friend brings their dog in for grooming and mentions you sent them, receive $5 off your next full service grooming.
We are a full service salon with the latest trends in skin and coat care as well as teeth brushing and nail filing. Choose from our four spa packages for the ultimate in pampering! I offer breed specific styles or can create a comfortable style for your crossbreed.
Luxurious spa treatments include:
Doggie odor a problem? Try our odor beater shampoo! Got fleas? Try our all natural flea bath, no chemicals! Facial hair coated in "eye boogies"? How about an amazing blueberry facial? We also offer a soothing hot towel wrap or a mud bath. Finish off the new look with fancy bows, manly neckties or a fun bandana. Plus a whole lot more! Call for details!
Pick a Full Spa Service Package and receive up to $24 off!
Spa services priced individually; total package price may vary.
Platinum Service
Select any five spa services and receive $5* off total
Gold Service
Select any four spa services and receive $4* off total
Silver Service
Select any three spa services and receive $3* off total
Bronze Service
Select any two spa services and receive $2* off total
*All Packages include ear hair removal, nail filing, anal glands expressed, a $19 value absolutely free!
Testimonials
Erika does a great job with our Schnauzers

You can tell she takes her time to give them great quality haircuts!
Thank you my dear for a great job on my Bichon Frise'

They have never looked better!
Erika, thank you so much for taking care of Holly and Scout all these years

I know I'm not the mom that brushes my fur babies 3x's a day, but I do love them. You make them look so great. Thank you for not putting bows in her hair and a hankie around his neck. We're not that kind of family. (I'm not saying you wouldn't do that for others) You just GET us! You Rock!
Erika is great! She really listened to what I wanted

I would recommend her to anyone who has a fur babe needing some pampering.